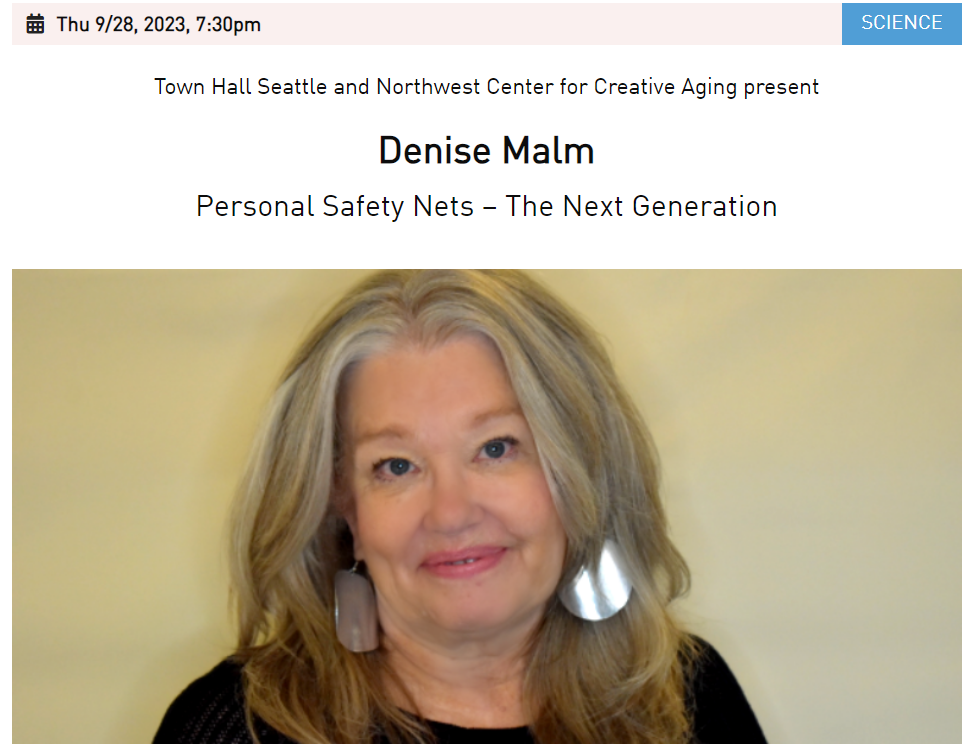 Support WCSC's social worker Denise Malm, at her presentation at Town Hall Seattle! Click here to buy tickets.
September 28th, 7:30pm. The Wyncote NW Forum, 1119 8th Ave, Seattle, Washington 98101
Join Denise Malm, Social Worker and Geriatric Mental Health specialist, as she dives into the fascinating world of Personal Safety Nets (PSN) and their role in combating the growing issue of loneliness and isolation in our society. Discover how this concept, born in 2007 thanks to Judy Pigott and Dr. John Gibson, offers creative ways to build meaningful relationships. Malm will uncover the potential of PSN to enhance connections and boost health and well-being as we age.
Denise Malm, LSWAIC, GMHS serves as a social worker at the Wallingford Community Center. As a geriatric mental health specialist, Denise is trained to holistically assess and incorporate the complex physical and behavioral health conditions faced by each individual in her care. She also works with the University of Washington Psychiatry & Behavioral Sciences AIMS Center as a clinical researcher supporting a study evaluating older adult participants engaged in a short-term behavioral activities intervention. Denise provides a multitude of services in a non-profit community setting including assessing dementia and delirium, evidence-based interventions for depression, facilitating discussions of end-of-life wishes, and working with adult children to plan and create a safety net for their aging parents.